Amy Helmes, one of the co-authors of the wonderful YA Twisted Lit Shakespeare updates, is celebrating the Bard's birthday with a list of celebrities and the Shakespeare character they most closely match.
I am no expert on pop culture but I recognize all of these people and there are some great choices! Jennifer Lawrence as Rosalind, of course, Robert Downey Jr. as Prince Hal, Kanye and Kim as MacBeth and his Lady, and:
Angelina Jolie as Cordelia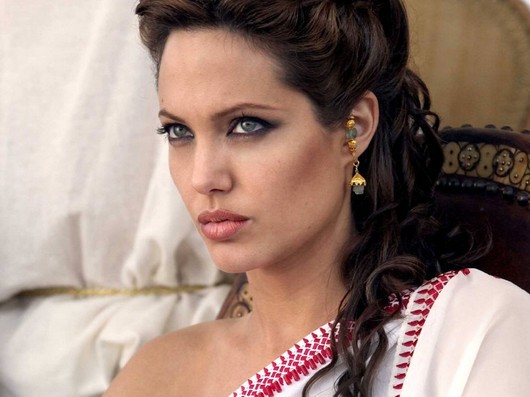 Credit: Warner Bros. Pictures
Just like King Lear's respectfully disobedient daughter, this screen siren and humanitarian award winner came to an equally tragic impasse with her "Hollywood royalty" father, Jon Voight, from whom she remains estranged.